Demystify your
corporate jargon.
Blockchain
,
EC2
,
KPI
,
OKR
.
What do all these acronyms actually mean? tooltipr helps you and your colleagues to actually understand what is behind these words. With tooltipr you can set up your own keyword glossary and teach colleagues interactively with a global tooltip what certain words stand for.
Help your colleagues understand acronyms
Tesla Q1 Profitability Report
$594M

GAAP

operating income; 5.7% operating margin in Q1

$438M

GAAP

net income; $1.1B non-

GAAP

net income (ex-

SBC

1) in Q1

SBC

expense of $614M in Q1
While the
ASP
2 of our vehicles declined in Q1, [...] , our average cost declined to sub -$38,000 per vehicle in Q1.
Knowledge
Collect knowledge
With our glossary hub you can add keywords, descriptions and more resources to configure the appearance of the tooltip for your employees or colleagues.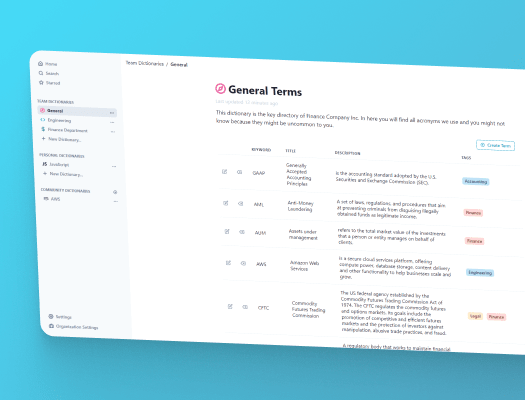 Download
Browser Extension
Download our Firefox or Chrome extension and get your web experience improved. Simply login and you will have access to all the knowledge you need.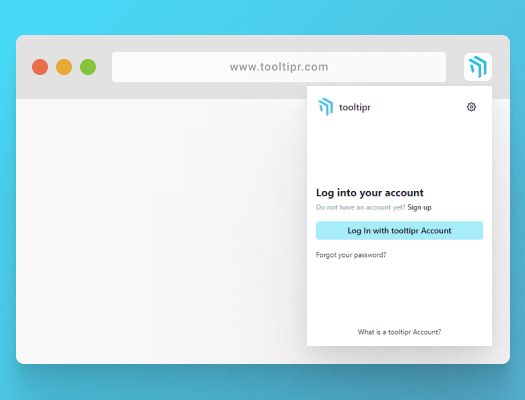 Mastery
Help understanding words
When using the web extension in your browser certain text will get highlighted based on the configuration in the
Glossary Hub
. You can see it in action in this paragraph. Simply hover over a highlighted area.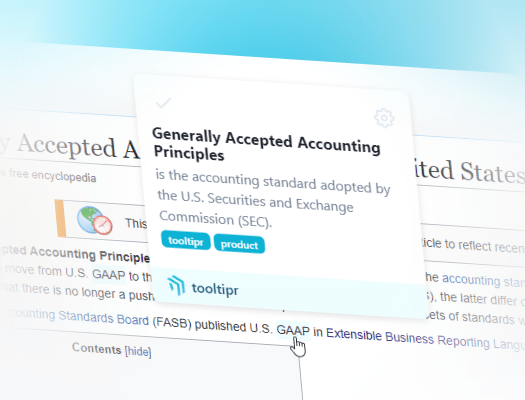 Frequently asked questions, answered!